For any organisation a financial audit is crucial, be it internal or external. Being one of the top auditing companies in Dubai, it is our duty to make sure that the auditing is done on time for an organisation. Auditing helps in understanding and correcting the necessary errors and then takes your business to the expected heights by analysing its financial health. The services included are internal audit services, external audit services, statutory audit services, etc. Through auditing, you can find out the unseen errors or flaws that occurred in your business. How can audit help your company? We will discuss it in detail.


Tax Management
The duty of an auditor is to find out any errors or flaws detected in the company which can be a risk factor in the future. Auditing will help you in managing substantial penalties and to reduce tax violations and wrong filings.
Identifying the errors
We provide the best management consultancy services and provide you the details of any risk management and to review the business progress. Our aim is the better performance of the company and we make sure everything is correct.
Scanning the records
Being a crucial process, it is important to check for unusual entries and eliminations. Analysing every entry is to make sure everything is accurate. Only through deep scanning, we can understand any illegal credits. For large companies, the auditing process is done by an internal auditor.
The procedure of calculation
The auditors in Dubai use this common procedure of recalculation of the figures, which is quite reliable. Through this method, the financial documents are recalculated by the auditors. This process helps in getting accurate results without any false figures.
Substantial Assets
All the tangible/Substantial assets of an organisation are always recorded. A comparison of this list with the physical list is what an auditor does and making sure that this list exists in the organisation.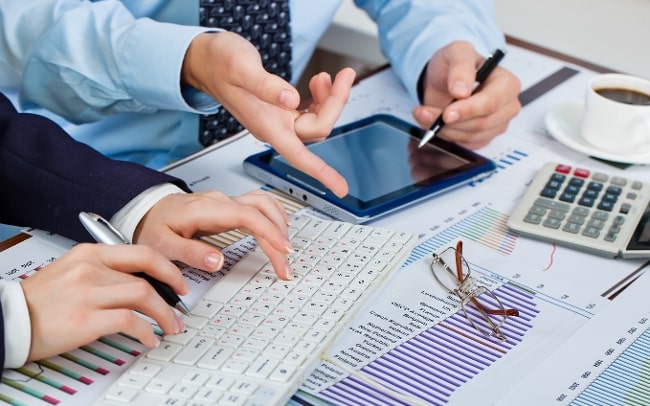 Gaining reliability
Gaining confidence in the business by the stakeholders/ partners is very important to improve the financial side of the company. Comparing with the audited and unaudited financial documents, they find the audited ones to be more reliable. Merging with other companies becomes much easier with this process.
Being one of the
best Auditing consultancies in Dubai
, we provide different auditing services like internal, external, statutory auditing services along with other aids.