The UAE economy was managed by palm cultivation, fugitive farming, fishing etc before the discovery of oil. Having the most diversified economy in the GCC, the economy remains subservient to petroleum. UAE's oil exports were more than 85% in 2009. In the economy, a significant role is played by both petroleum and natural gas, especially in Abu Dhabi. Most of the UAE depends on oil revenue, except Dubai. With a dollar 350 billion active construction projects, UAE has the world's most luxurious hotels. Tourism plays a major role in its revenue, due to this cause.

The country became a major part in the growth by 20th century by the previous UAE President Zayed Bin Sultan Al Nahyan. His intelligence in converting the revenue from oil exports made the development possible. After the crisis of 2007-2010, Dubai owed a $142 billion debt in 2014. As a means to reduce the country's dependence on oil exports, the government has introduced various projects like the Khalifa port of Abu Dhabi and the World Expo of 2020.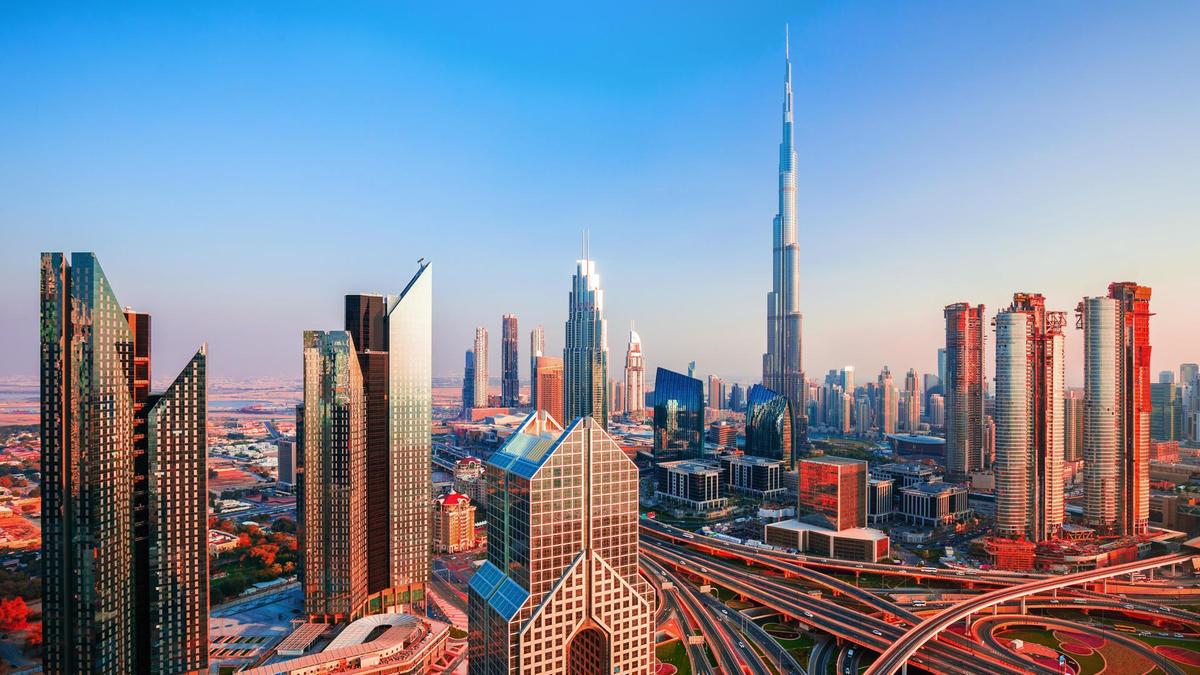 As an additional source of revenue, Dubai has announced the Dubai International Financial Centre without any retention tax, freehold land and office space, offering foreign ownership and more. The Real estate and construction sectors have witnessed a sudden growth due to the liberalization in the property market. The Palm Islands, the World Islands, and Dubai Marina have contributed to this development. Among the few Airlines to reach the height of growth is Emirates which was formed in the 1980s by the Dubai government. With its budgeted government revenues of AED 29.7 billion and expenditure of AED 22.9 billion, UAE continues its progress journey with new methods of generating electricity.

Since the early 20th century, Dubai is a center for regional and international trade and is the global city and business hub of the Middle East. In 2018, Dubai's GDP was US $102.67 billion, due to the great recession. Dubai has the largest man-made harbor, Port Jebel Ali since 1970. In Newyork city and London, Dubai has made its mark by purchasing real estates. The Emirate Towers, which is Dubai's skyscraper, is the 12th tallest building in the world. Also, the Burj-al-Arab situated on the artificial island is the world's fifth tallest and expensive hotel. In 2005 the Dubai waterfront was announced. It is a mix of canals and islands with hotels and residential areas. For the upliftment of biotechnology, Dubai Science Park was also launched.

By the second quarter of 2019, due to an economic downfall, more than 500 people lost their jobs. To make for it the 2020 Expo is something that Dubai is looking forward to.